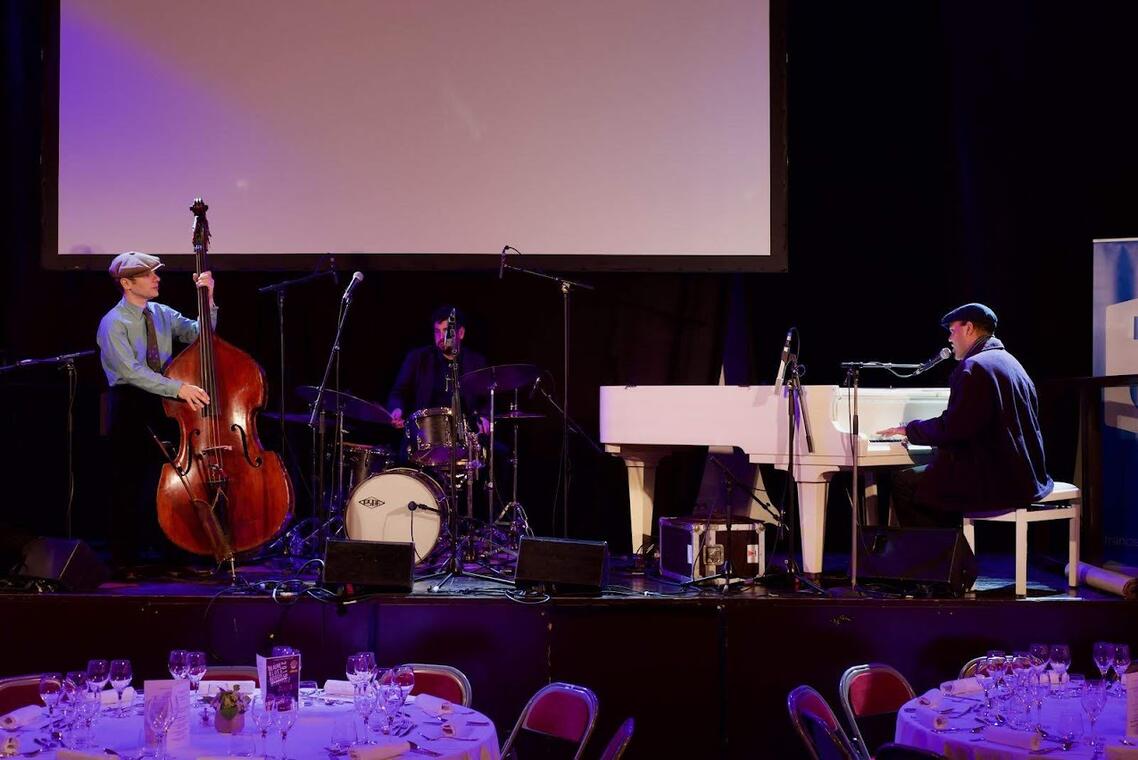 Déjeuner-Jam "Bœuf Bourguignon"
Lifestyle,
Music,
Jazz and blues,
Gastronomy,
Festival,
Music,
Dinner Show,
Dinner Show,
Concert
in Beaune
Festive closing lunch. The "Beef" will be on the plate but also on stage with the Festival artists!

To close the Beaune Blues Boogie Festival in style, a lunch specially designed by La Comédie des Mets with dishes revisited from Burgundy gastronomy. The artists of the Festival will follow one another on the stage of the Comédie du Vin to offer a last Beef before the departure. Festive atmosphere guaranteed!
Schedules

On

December 4, 2022

from 12:00 PM to 3:00 PM