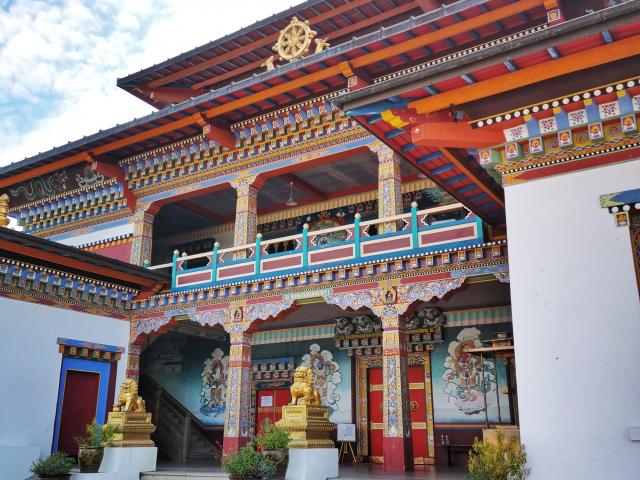 We start with
Admire the architecture
A unique case of Buddhist architecture in Burgundy, the Temple of La Boulaye, known as the Temple of a Thousand Buddhas is a magical place to discover! Raised on three levels, it hosts gigantic statues of Buddhas and many bright paintings. The park is decorated with colorful banners and a stupa, a Tibetan cult monument in the shape of a pyramid.
The must-have
The visit of the temple
Located in the heart of Burgundy, a region rich in spiritual centers for centuries, "Paldenshangpa La Boulaye" has always been the natural place to discover Buddhism. With its magnificent temple, its green park, its flower garden carefully maintained by our gardener is surrounded by hundred-year-old trees and roamed by free peacocks.
Along the paths are lined up the prayer flags whose wind, waving them, carries away the blessing of the prayers, mantras and good wishes inscribed there. Just coming to this place, located near Autun, on the way to the vacations and the ancient pilgrimage sites, walking around, visiting the temple, making a few turns of the stupa, spinning the big prayer wheel filled with millions of mantras, relaxes and rejoices the body and the mind.