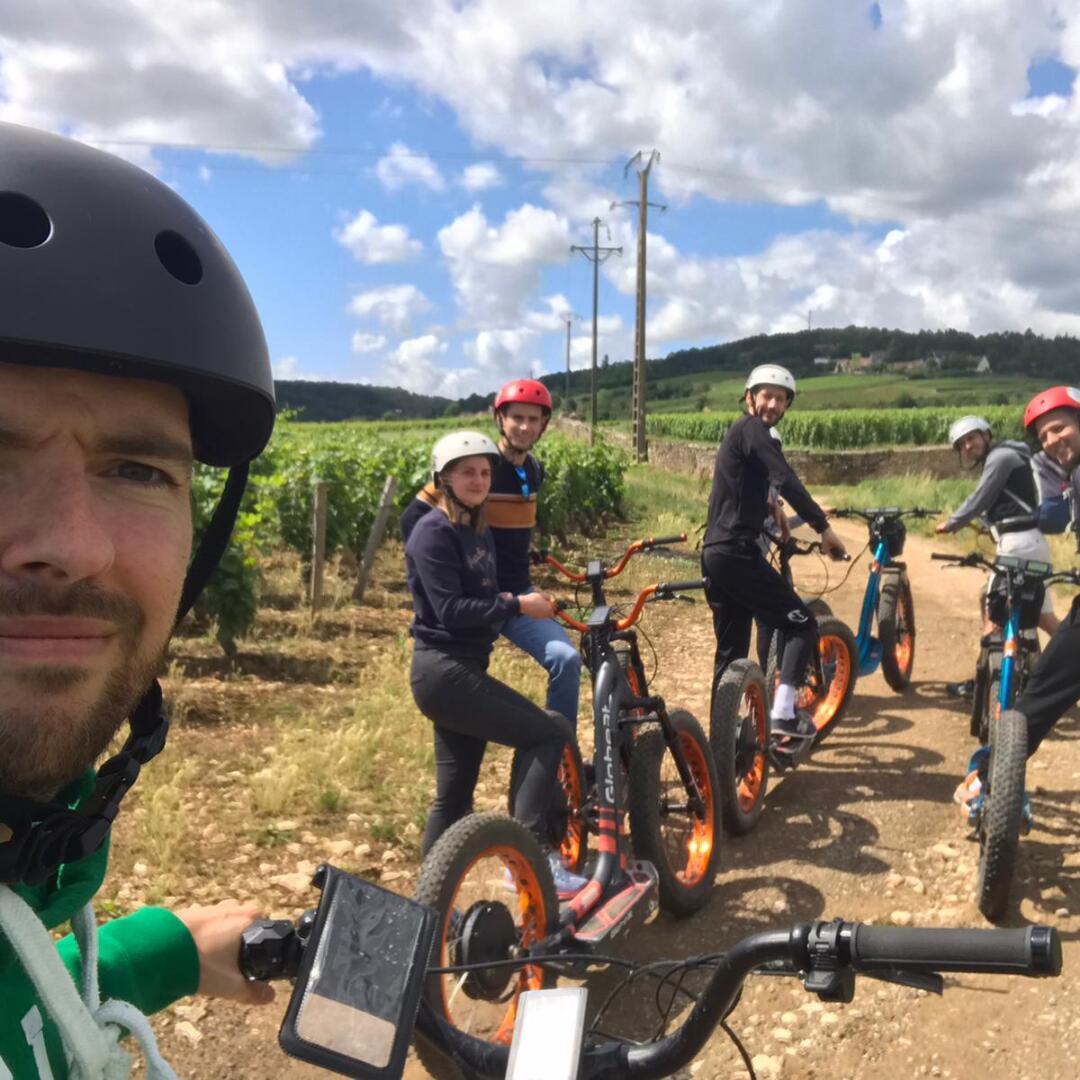 Trott and Taste
Lifestyle,
Gastronomy,
Wine - wine tasting,
Hike / Walk,
Sport and leisure
in Beaune
Discover the secrets of the Côte de Beaune by E-trott with a blind wine and cheese tasting.

1h15 trott ( 15km ) and 30 minutes wine tasting 55€/person
With your guide, you'll discover the vineyards of the Côte de Beaune. Trotters are great fun to get around, and guarantee a thrilling experience.
A blind tasting will be offered by us in the vineyards with 3 wines and 3 cheeses and gougères.
Schedules

On

October 21, 2023

from 9:00 AM to 11:00 AM and from 11:00 AM to 1:00 PM and from 2:00 PM to 4:00 PM and from 4:00 PM to 6:00 PM