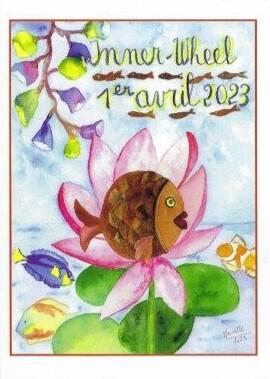 Marché de printemps Inner Wheel
Lifestyle,
Culture and tradition,
Craft industry,
Easter,
Gastronomy,
Exhibition,
Commercial event,
Market
in Beaune
Craft and gourmet market for young and old.

LET'S CELEBRATE THE FIRST OF APRIL!
Spring market organised by the Inner Wheel Club of Beaune,
Shops: chocolates, sweets, jams, bags, jewellery, paintings, flowers...
Gift and decoration ideas to celebrate spring and prepare Easter!
Snacks and tea room, raffle.
Free entrance.
Proceeds to benefit charities.
Inner Wheel is an international charity recognised by the UN, working locally and internationally for the rights of women and children.
Schedules

On

April 1, 2023

from 10:00 AM to 6:00 PM