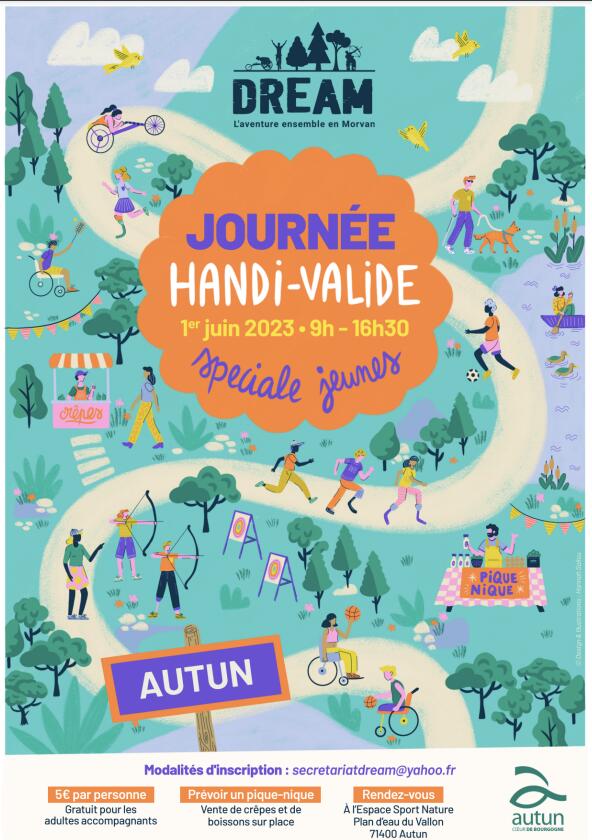 Journée jeunes 2023
Leisure and sciences,
Sporting activities,
Sport eventSport eventSport event,
Kids,
Sport and leisure,
Course / Workshop
in Autun
Day of discovery for disabled sports in Autun, aimed at young people aged 12 to 18 from all walks of life.

The youth day organised by the DREAM association is intended for young people aged 12 to 18, both able-bodied and disabled. In groups, the young people will evolve on the Marcel Lucotte leisure centre between 9 am and 4.30 pm, around varied sports activities accessible to all.
In a warm and friendly atmosphere, this day is above all about sharing and meeting people.
Pancakes and drinks will be sold on the spot, meals are at the charge of each one, bring a pic nic!
Schedules

On

June 1, 2023

from 9:00 AM to 4:30 PM