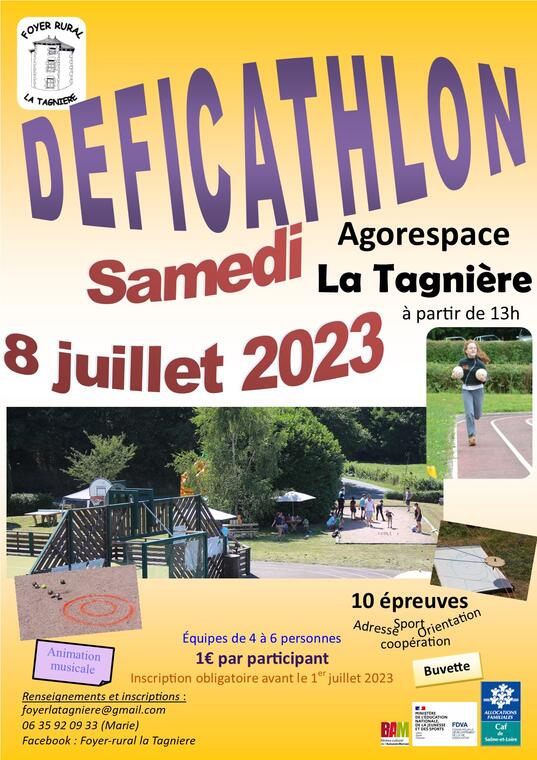 Deficathlon
Sporting activities,
Sport and leisure
in La Tagnière
Team sports day

Afternoon of 10 events: sport, skill, orientation and cooperation, in teams of 4 to 6 people (1 adult per group of children under 11) from 1pm to 6pm. Registration before July 1st, 1€/participant
Games and bouncy castle on site.
Refreshment bar all afternoon, meal and musical entertainment in the evening.
Schedules

On

July 8, 2023

from 1:00 PM to 10:30 PM