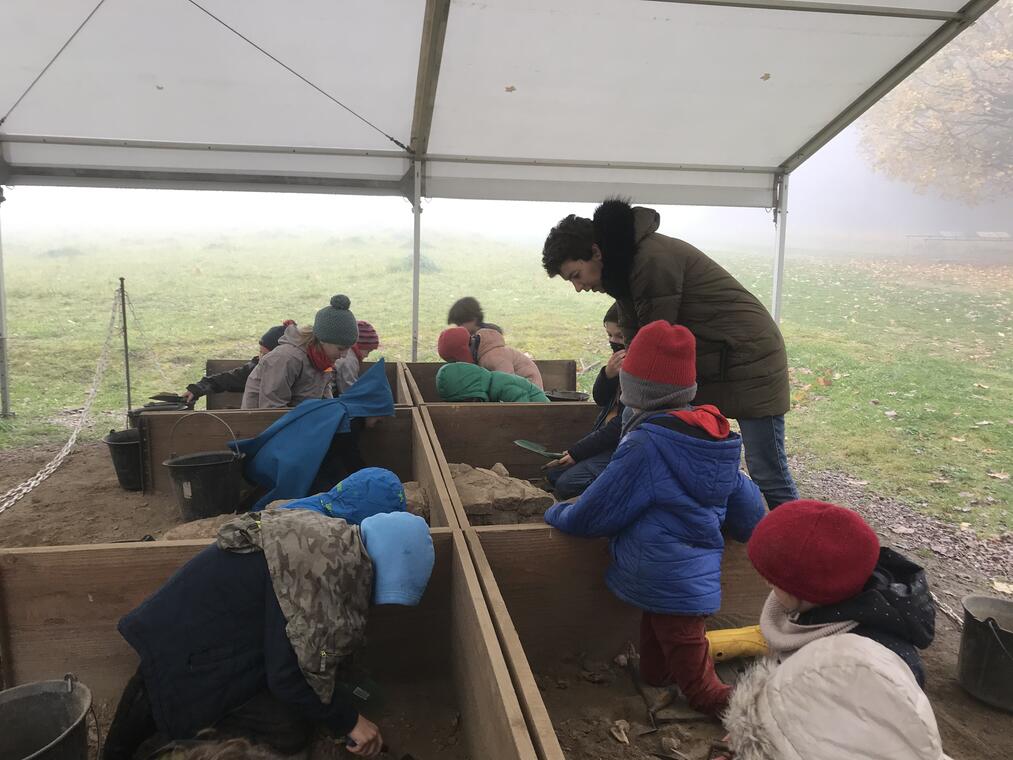 Atelier d'archéologie à Bibracte pour enfants de 6 à 12 ans
Culture and tradition,
Leisure and sciences,
Architecture,
History,
Kids
in Saint-Léger-sous-Beuvray
If you are between 6 and 12 years old and want to discover archaeology and the life of the Gauls at Bibracte, go and discover the excavation sites. Then, trowel in hand, learn about the excavation process and the scientific approach, just like a real archaeologist. Duration 2h30. On reservation. Appropriate clothing required.
Schedules

Each saturday from

October 21, 2023

until

November 11, 2023

from 2:15 PM to 4:45 PM

Each tuesday from

October 24, 2023

until

November 7, 2023

from 2:15 PM to 4:45 PM