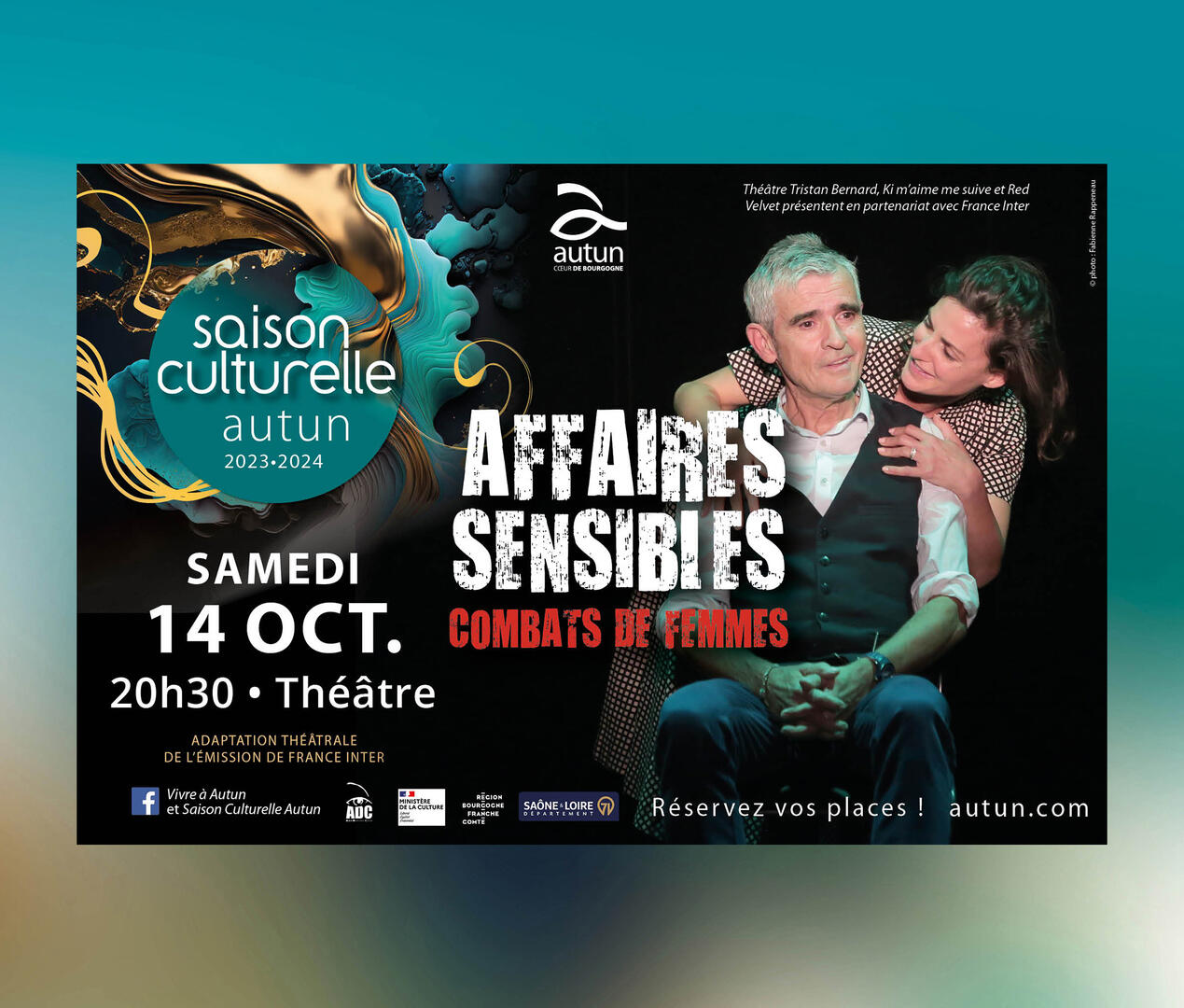 Affaires Sensibles - Combats de femmes
Art and shows,
Dinner Show,
Theatre
in Autun
These are the stories of extraordinary women who have single-handedly embodied freedom.

In "Affaires sensibles", Fabrice Drouelle has been telling stories on France Inter for several years now, with a voice, charisma and interpretation that have made this radio programme a hugely popular and listened-to event. With the help of Clémence Thioly, Fabrice Drouelle narrates, with the same talent and singularity, the struggles of women who take us back to intense moments in their lives: Pauline Dubuisson, Marie Humbert and Édith Cresson.
From 25 €

From 22 €

From 6 €

From 3 €
Schedules

On

October 14, 2023

at 8:30 PM